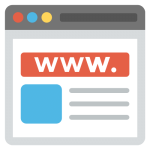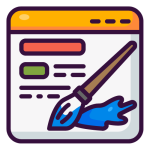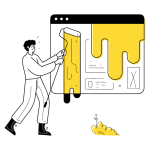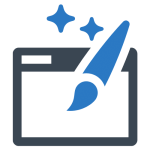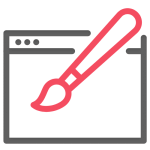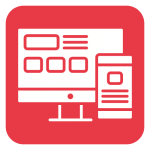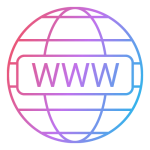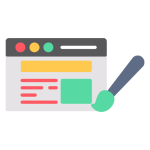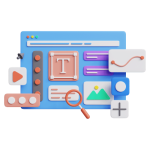 Web design icons play a vital role in enhancing the user experience of a website. They act as visual cues that guide users through a website, making it easier to navigate and understand. Icons help break the monotony of text-heavy pages, simplifying complex concepts into easily digestible visuals. In this blog post, we will dive deep into the world of web design icons, exploring their importance, best practices, types, and resources available for designers.
Importance of Web Design Icons
1. Visual Communication Web design icons are an essential tool for visual communication. They convey a message or represent an action in a compact and easily recognizable format. Icons help users quickly identify the purpose of a button or a link, making navigation seamless and intuitive.
2. Improved User Experience Icons contribute to a better user experience by making a website more aesthetically pleasing and less cluttered. They can also improve the website's accessibility, especially for users with cognitive or visual impairments, by providing visual cues that complement textual information.
3. Consistency and Branding Using a consistent set of icons throughout a website helps establish a cohesive visual language and reinforces the brand identity. A well-designed icon set ensures that your website looks professional and polished, creating a positive impression on your users.
Best Practices for Using Web Design Icons
1. Clarity and Simplicity The primary purpose of icons is to convey information quickly and efficiently. To achieve this, icons should be clear, simple, and easily recognizable. Avoid using overly complex or intricate designs that may confuse users or make it difficult to understand the intended message.
2. Consistency Ensure that your icons have a consistent visual style, size, and color scheme throughout the website. This helps maintain a cohesive design and makes it easier for users to recognize and understand the icons' purpose.
3. Scalability Icons should be designed in a way that they can be easily scaled without losing their visual clarity. This is especially important for responsive web design, where icons may need to adapt to different screen sizes and resolutions.
4. Accessibility Make your icons accessible to all users by providing alternative text descriptions for screen readers. This helps users with visual impairments understand the purpose of the icons and improves the overall accessibility of your website.
5. White Space Leave adequate white space around your icons to ensure that they are easily distinguishable and clickable, especially on touch devices. This not only improves the user experience but also prevents accidental clicks and navigational errors.
Types of Web Design Icons
1. Functional Icons Functional icons represent actions or navigation elements within a website, such as buttons for sharing content, adding items to a shopping cart, or navigating to a specific section. Examples of functional icons include the hamburger menu, search icon, and social media icons.
2. Informational Icons Informational icons are used to represent concepts, categories, or features in a visually appealing and easily digestible manner. They help break down complex ideas into simple visuals, making it easier for users to understand the content. Examples include icons for different product categories, services offered, or content types.
3. Decorative Icons Decorative icons are used to enhance the visual appeal of a website and add an element of interest or creativity. While they may not have a specific functional purpose, they can contribute to a website's overall aesthetic and reinforce the brand identity. Examples include custom illustrations, mascots, or icons that represent a company's values or mission.
Resources for Web Design Icons
1. Free Icon Libraries There are numerous free icon libraries available online, offering a wide range of icons to suit various design needs and styles. Some popular free icon libraries include Font Awesome, Google Material Icons, and Ionicons. These libraries offer a diverse collection of icons that can be easily customized and integrated into your web design projects.
2. Premium Icon Sets For a more unique and polished look, consider investing in premium icon sets. These icons are designed by professional designers and usually offer a higher level of quality and consistency compared to free icons. Some popular premium icon sets include Streamline Icons, Feather Icons, and Nucleo Icons.
3. Custom Icon Design If you're looking for a truly unique and tailored set of icons that perfectly align with your brand and website's visual language, consider hiring a professional designer or design agency to create custom icons. This approach ensures that your icons are cohesive, consistent, and perfectly suited to your website's design and branding.
1. Understand Your Audience Before designing icons for your website, it's essential to understand your target audience and their needs. Consider factors such as demographics, cultural preferences, and familiarity with technology to create icons that resonate with your users and enhance their overall experience.
2. Choose the Right Style Select a style that complements your website's design and branding. Icons can be flat, skeuomorphic, or have a hand-drawn appearance, depending on the overall aesthetic of your website. Ensure that the chosen style remains consistent throughout all icons used on your site.
3. Use a Grid System Designing icons on a grid system helps maintain consistency in size, proportion, and alignment. This ensures that your icons look polished and professional and function seamlessly across different devices and screen sizes.
4. Test and Iterate Test your icons on various devices, screen sizes, and resolutions to ensure they remain clear and easily recognizable. Gather feedback from users and make any necessary adjustments to improve the icons' clarity and effectiveness.
5. Optimize for Performance Optimize your icons for performance by using vector formats like SVG, which are scalable and have a smaller file size compared to raster images. This helps reduce the loading time of your website and ensures that your icons display crisply on high-resolution screens.
Conclusion
Web design icons play a crucial role in creating an engaging and user-friendly website. By understanding their importance, following best practices, and utilizing the right resources, you can create a visually appealing and effective set of icons that enhance your website's overall design and user experience. Whether you choose to use free icon libraries, premium icon sets, or create custom icons, always remember to prioritize clarity, consistency, and accessibility to create a positive experience for all users.